Learning Abroad Staff
Students: please be sure to complete Learning Abroad 101 before requesting an appointment with a Learning Abroad Coordinator.
Alexandra Wallace, MA – Director for Learning Abroad
Alexandra Wallace joined the Learning Abroad team in 2022 from Northern Virginia. She is responsible for providing leadership to the Learning Abroad team and serving as a campus advocate for academic programs abroad. She has been in the field of International Education for well over a decade, with a background in English as a Second Language (ESL) instruction in China, South Korea, and Costa Rica; F-1 student advising; and faculty-led program development and implementation. Alexandra traces her passion for international education back to her semester abroad as an undergraduate student in Nanjing, China. While in her master's program, she also completed a month-long, faculty-led program in Costa Rica, where she received her TESOL certificate. Alexandra has a B.A. in International Relations and a B.A. in Political Science from the University of Arkansas. She also holds an M.A. in International Education from SIT Graduate Institute. In her free time, she enjoys making tagines, shopping for antiques, and, of course, exploring the world. Pronouns: she/her/hers.
Rick Batchelor, MA – Associate Director for Learning Abroad
Rick advises students and coordinates faculty-led programs in the David Eccles School of Business, College of Engineering, and College of Fine Arts. He also coordinates select faculty-led programs from the College of Social and Behavioral Science. Rick is on the Assessment Team, along with the Pre-Departure and Learning Abroad 101 Team and is the main contact for outgoing exchanges and student advising for the Utah Asia Campus. He holds a Bachelor's degree in Italian from the College of the Holy Cross and a Master's degree in International Studies with a Certificate in Nonprofit Management from the University of Oregon. Pronouns: He/Him/His.
Kara Gross - Finance and Administrative Specialist
Kara moved to Utah from Florida. She divides her time in Learning Abroad between administrative and accounting duties. She works on budgeting and finances with Colleges of Architecture and Planning, Fine Arts, Education, Honors, Social Work, Health, and Mines and Earth Sciences. Pronouns: She/Her/Hers.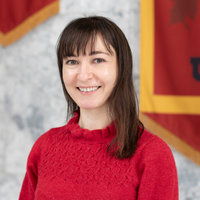 Anna Cushing, MS - Learning Abroad Coordinator
Anna graduated from the University of Utah with a Bachelor's degree in Chinese and a Master's degree in International Affairs and Global Enterprise (MIAGE). Anna is passionate about international education and has worked and studied in Ukraine, Poland, and China. Anna loves learning about different cultures and foreign languages and uses every opportunity to travel abroad. Anna advises students and coordinates faculty-led programs in the College of Architecture, College of Education, College of Social and Behavioral Sciences, College of Social and Cultural Transformation, and advises undeclared students. Pronouns: She/Her/Hers.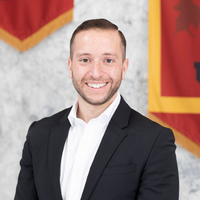 Eric Boscan, MA – Learning Abroad Coordinator
Eric is originally from Salt Lake City, and is a graduate of the University of Utah and the University of Denver - Josef Korbel School of International Studies. He has been working in international education since 2014 and joined Learning Abroad in 2016. Eric serves as main contact for the College of Health, School of Medicine, College of Pharmacy, College of Nursing, School of Dentistry, College of Science, College of Mines and Earth Sciences, College of Social Work, and College of Law. In addition, he is the primary contact for incoming exchange students from our partner institutions around the world. Pronouns: He/Him/His.
Sarah Coldiron - Learning Abroad Coordinator


Sarah serves as the main contact for the College of Business, the College of Engineering, and the Utah Asia Campus located in South Korea. Sarah grew up in Boise, Idaho. She attended Montana State University in Bozeman, MT where she graduated with dual degrees in French Teaching and History Teaching. After graduation, she spent two years teaching English in South Korea on a Fulbright ETA grant, then three years teaching high school French and World History in Utah before transitioning to international education. Sarah loves traveling, learning languages, and is a huge foodie. Pronouns: She/Her/Hers.
---
Jordan Lopez - Learning Abroad Program Specialist
Jordan is a proud University of Utah graduate, earning a Bachelor's Degree in Environmental and Sustainability studies. Jordan participated in the Community Engaged Learning in Costa Rica, leaving her motivated and eager to make an impact in her own community. Jordan enjoys encouraging students to participate in the many programs offered by the learning abroad office. As a Program Specialist, she provides support and assists with the Learning Abroad application process. When Jordan is not in the office you can catch her tending to her garden or planning her next adventure. Pronouns: She/Her/Hers.
Peer Advisors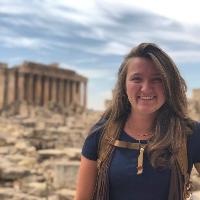 Courtney Johnson
After graduating from Northern Arizona University with a degree in Philosophy and French, Courtney embarked on her multi-year adventure circumnavigating the globe. She has enjoyed language and cultural exchange on six continents and has worked with various students during her time leading trips overseas. With a dabbling in French, Arabic, Malay, and Chinese, nothing fires Courtney's passion more than global affairs and international studies. This fueled her decision to pause her backpacker lifestyle and pursue a Master's in International Affairs and Global Enterprise (MIAGE). She is a strong advocate for Learning Abroad and hopes to inspire and encourage curious students to continue their studies overseas. Pronouns: she/her/hers.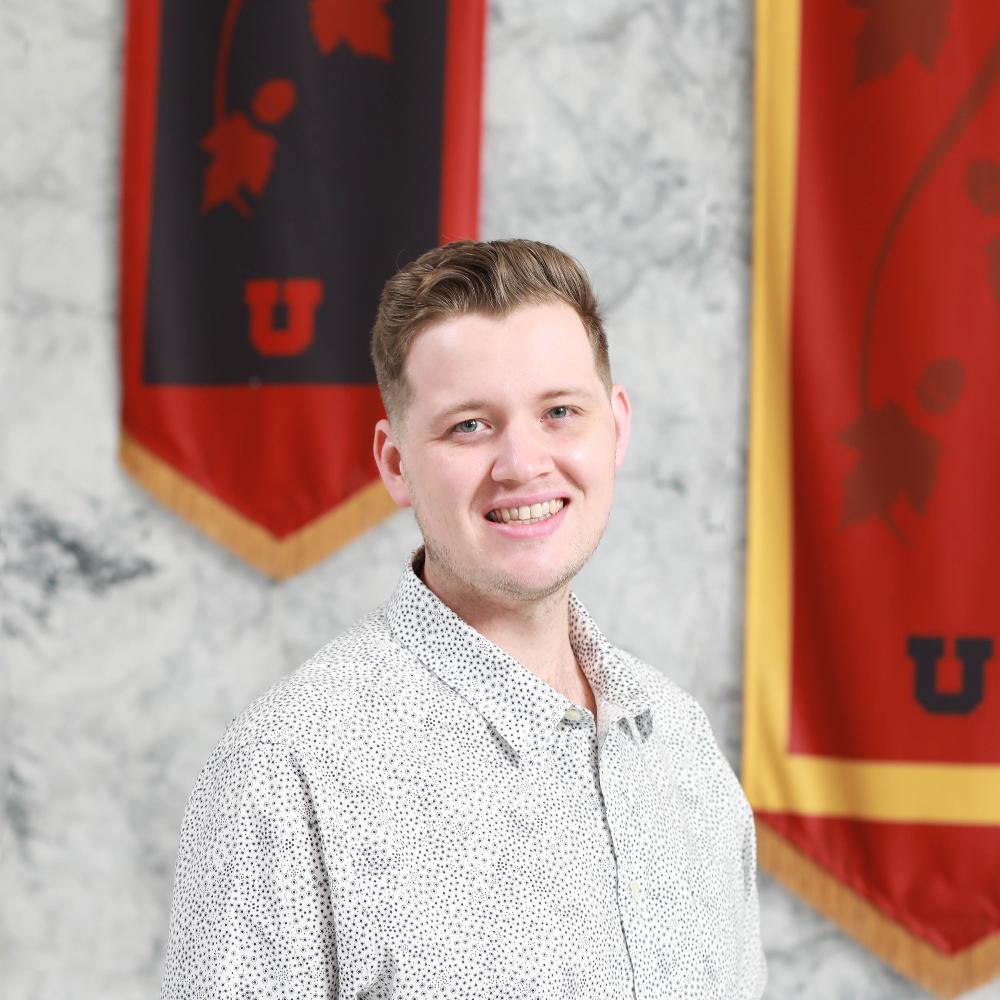 Max Courval
Max was born and raised in the hot Sonoran Desert in Scottsdale, Arizona. He graduated from Arizona State University in 2020 with a BA in Geography, minors in Spanish and Urban Planning, and certificates in Brazilian Studies and Geographic Information Science. Max is a Benjamin A. Gilman International Scholarship Alumni and studied abroad in Lisbon, Portugal in 2019. Max also participated in the Critical Language Scholarship Portuguese Virtual Institute in 2020 and 2021 in Florianópolis, Brazil. Sparked by his interdisciplinary interests in language, culture and geography, Max is pursuing a MA in Latin American Studies at the University of Utah as a FLAS Fellow for Portuguese. When Max is not improving his language skills, he loves to cook international cuisine (his favorite meal to cook is shakshuka) and attend live music festivals (he has gone to Coachella for the past five years)! Preferred pronouns: He/Him/His.
Outreach Assistant
Elijah Alford
Elijah was raised in a military family moving all around the U.S., but likes to claim Florida as home. He attended Florida State University before going on a church mission to Brazil. He decided to come to the U and is now a senior studying Russian and International Relations. Elijah has studied through Leaning Abroad in Ukraine and Moldova, and loves to travel (specifically around the Caucuses and Central Asia). He has trained in judo his whole life and grew up racing dirt bikes!
---